Construction damage is an unfortunate reality, I help hundreds of contractors every year with bathtub and shower wall damaged surfaces. But help is available with great results most of the time that can save you or your company time and money. Here is an example of a repair on this acrylic tub.
You can see here that an 8″ long crack on the hidden edge of this big whirlpool tub. This type or repairs can be done by covering surrounding area, roughing up the surface, removing loose particles, filling up all cracks completely and allowing to dry fully.
Next, what needs to be done is sanding everything smooth to level the surface and get it ready for polishing.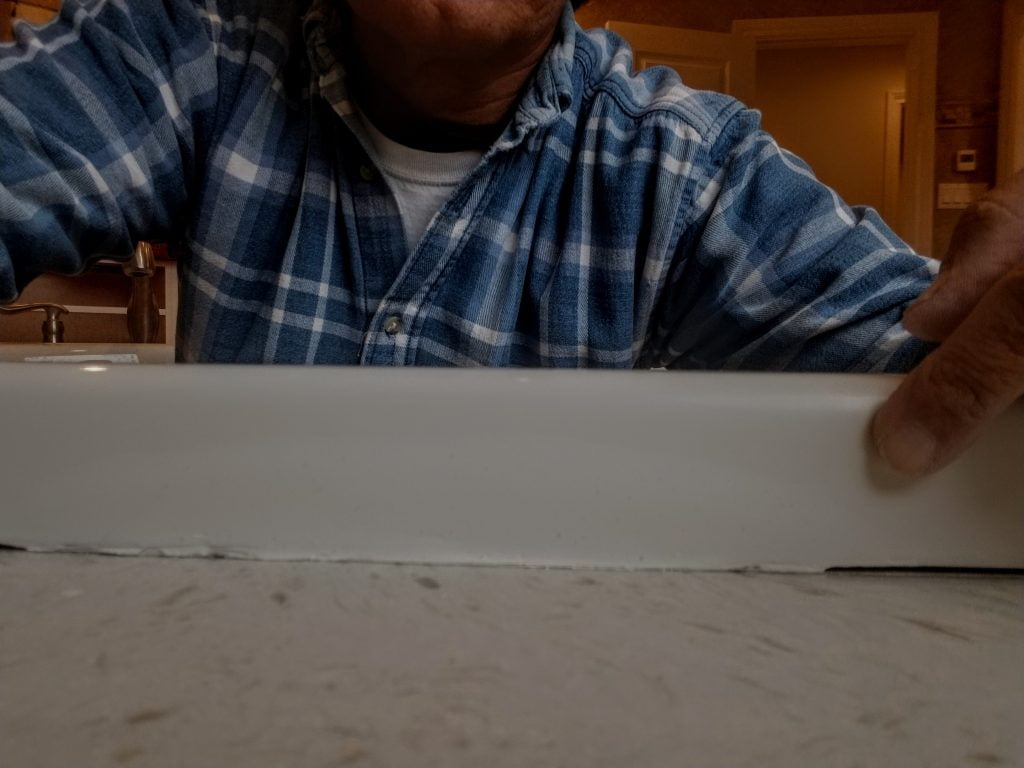 As you can see even large cracks and damaged areas this size can be repaired with good results, that can save the day, save time and a lot of money.
Find out more about our services and schedule your phone consultation. We are here to help. We have been for 32 years.